Whether you consider it a planet or not, Pluto has been the object of everyone's attention this week.
NASA's nine-year mission to photograph and study Pluto came to a thrilling climax on Tuesday as the New Horizons probe flew within 8,000 miles of the icy Pluto.
The Modern Way
When NASA received their first surface images of Pluto, they shared the hotly anticipated photograph to Instagram an hour before officially releasing it through their own website – a move that lends huge legitimacy to the image sharing app.
In case you haven't seen the detailed images of our distant solar system neighbour, check out the post in question below.
  Like much of NASA's Instagram content, this image has received hundreds of thousands of likes. NASA's decision to unveil such exciting images via social media reminds us of the decision of the royal family to officially announce the recent birth of Princess Charlotte on Twitter, breaking from the traditional easel outside Buckingham Palace.
Her Royal Highness The Duchess of Cambridge was safely delivered of a daughter at 8.34am. — Kensington Palace (@KensingtonRoyal) May 2, 2015
Insta-Hit!
Only this week, Instagram shared an unusual statistic – namely that it as 14 million monthly-active-users (MAUs) in the UK.
The platform hasn't divulged Region specific data such as this before. Most recently, it announced surpassing the 300 million MAU mark late last year.
At the same time, banking group Barclays have begun to roll out their first Instagram ad campaign, following months of collaboration with the app's dedicated advertising team.
To date, Instagram has run approximately 500 ad campaigns with a variety of brands. The key to this process is the strict adherence to community guidelines.
No ad campaign has been rejected by Instagram, because they work with brands to ensure all content suits the users feeds, is visually relevant and brings value to the end-users' experience.
That's No Moon
There's always a great, human fascination with outer space. Most news publishers have covered the New Horizons mission in the last 24 hours, particularly
We won't go into the science too much (I'm not nearly qualified to talk astrophysics) but for a great look at the New Horizons mission in general, The Guardian has featured this infographic:
Personally, I prefer Randall Munroe's interpretation (on his web-comic, XKCD).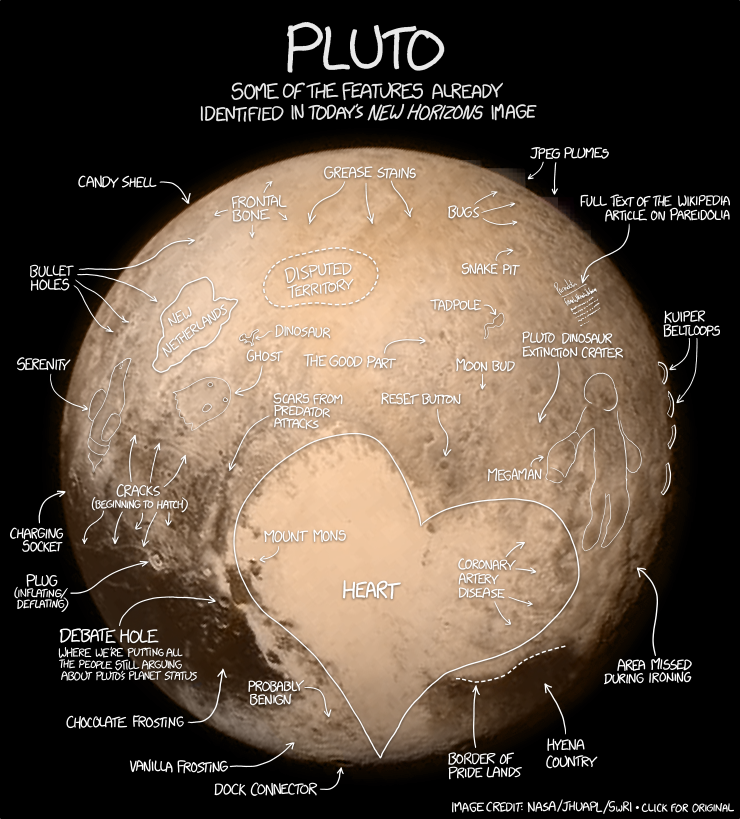 Over To You
What do you think? Is social media the place to make official announcements?